Japanese version
Visit to Sernancelhe, Jan, 2005
last update 2005/02/10 16:42:25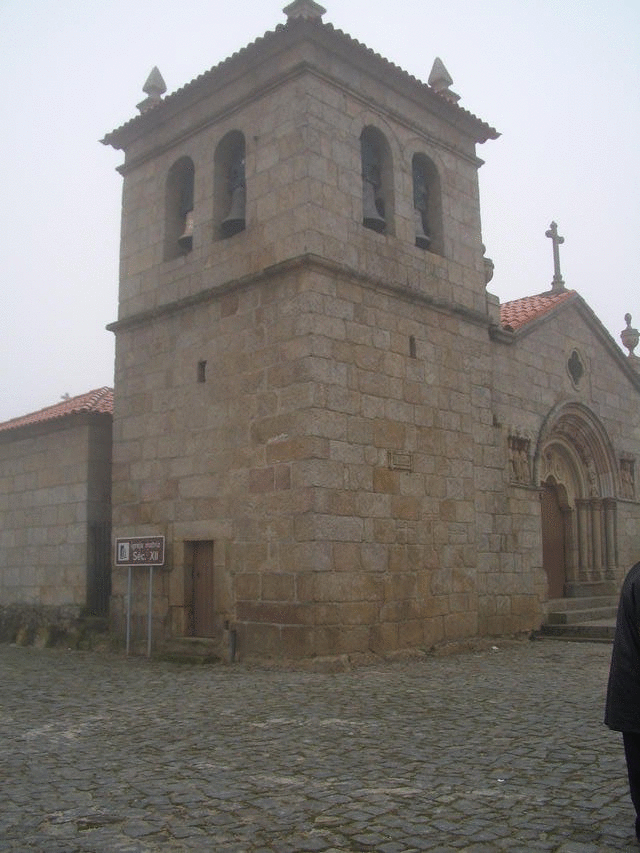 Igreja Matriz (Church of Our Lady, 12th century), Sernancelhe

Sernancelhe is located in the district of Beira, in the remote highlands of Northern Central Portugal, three hours drive from the northern port town, Oporto.
The rural town of Sernancelhe, whose name is not so much popular even within Portugal, is in the mind of all scholars of Christian documents in the world solely because it is the native land of Father João Rodrigues, the interpreter.
In January, 2005, three of us, Professors Toru MARUYAMA, Emi KISHIMOTO, and Masayuki TOYOSHIMA finally succeeded in visiting this memorable town of Sernancelhe, owing to the kind invitation from Prof. Dr. Carlos Assunção, Universidade de Tras os Montes e Alto Douro (UTAD), Portugal. Here we express our gratitude from the bottom of our hearts for everything Prof. Dr. Assunção did for us during our stay in Portugal. We are also grateful to Dr. José Mario Cardoso, mayor of Sernancelhe for his warm hospitality.
Photos
Why Sernancelhe?
Our visit to Sernancelhe should not be considered as an idle sightseeing tour or a pilgrimage to a sacred place. It was a must for our full understanding of Father João Rodrigues. see J.P.Barron & T.Maruyama(1999) ``Interpreting the interpreter'' (excerpt from Nanzan-Kokubun-Ronshu, 23, Nanzan University, with permission from the authors)

At the beginning of our journey, we never imagined that the town of Sernancelhe would have done so much to eternalize the memory of Father João Rodrigues. The first reaction we expected from the people of Sernancelhe was ``Father João Rodrigues, who?''

Contrary to our expectations, we were confronted by the Father João Rodrigues Gymnasium (Sport Stadium), Father João Rodrigues Elementary School, not to mention the Father João Rodrigues monument. Sernancelhe also had various publications concerning Father João Rodrigues.
---
mtoyo@joao-roiz.jp